Friday
8am - 9am coming soon!

12pm - 1pm Prenatal Yoga / Maggie

6pm - 7pm Heastand 4 week Series / Amanda
Saturday
11am - 12pm Prenatal Kundalini / Seema Jot

130pm - 230pm Flow Yoga / Kate
Sunday
11am - 12pm Postnatal Kundalini / Seema Jot
Monday
8am - 9am Flow Yoga / Heather
Tuesday
8am - 9am Flow Yoga / Kate

515pm - 615pm Iyengar Yoga / Joanna

630pm - 730pm Flow Yoga / Kate
Wednesday
8am - 9am Flow Yoga / Kate

930am - 1030am Yoga for a Healthy Nervous System / Debbie

12pm - 1pm Yoga for Pelvic Pain / Kate

630pm - 730pm Flow Yoga / Michele
Thursday
8am - 9am Flow Yoga / Kate

515pm - 615pm Iyengar Yoga / Joanna

630pm - 730pm Flow Yoga / Kate
Sign Up For Class
Movement classes are limited to 6 students per class. We have mats for everyone!
Please reserve your mat at least 1 hr prior to the start of class. If you need to reschedule your class, please do so at least 12 hrs prior to class start to avoid a late cancellation fee.
Single Classes $30 // 10 Pack of Classes $250
Build Your Headstand Practice wit Amanda -
4 Week Series

This series is designed to kick-start your brain by literally turning it upside-down, and metaphorically by giving you the tools to understand where your headstand practice needs to take you next. We'll build the strength and stamina so you can support yourself, and have time for individual assessments and attention.
Sept 13 - Oct 4, Fridays 6pm-7pm
"Yoga is about developing a profound relationship to your experience: what arises, what dissolves, and how to work within that frame work to more fully embody oneself."
200 hr OM yoga, 300 hr Yoga Shanti, Relax and Renew®, Pelvic Floor Yoga (TM), Yoga4Cancer, comprehensive multi-lineage pilates certification, M.S. anatomy and clinical health science, Doctorate in physical therapy.
more coming soon!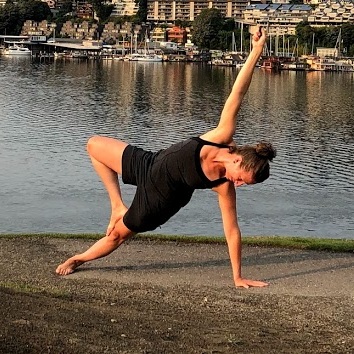 "Yoga is a tool to explore, strengthen, and deepen the mind, body, spirit and brain connections."
200 hr Pacific Yoga, 300 hr Seattle Yoga Arts, Street Yoga Teacher Training, Street Yoga Board President
more coming soon!
200 hr Synergy Yoga, Mindfulness Based Stress Reduction, Certified Nurse-Midwife, Registered Nurse
Maggie Bolton brings a creative vision to her teaching through sequences that keep you guessing, active and engaged, but leave you feeling clear, grounded and empowered. With her knowledge of anatomy and extensive experience as a midwife, she is a gifted and compassionate prenatal/postpartum yoga teacher. Her years of teaching mindfulness to pregnant couples and parents inform and guide her yoga practice and her yoga teaching. Maggie brings her sense of humor, her guided meditation skills and her smile to each class.
"What enraptures me in yoga is the essence of it — integration of mind, spirit and body. It astonishes me again and again, and disposes to deeper flooding into the practice, seeking fervor and dedication on the path of yoga, inspiring to work on my own imperfections on and off the mat."
Iyengar Junior Level 1
more coming soon!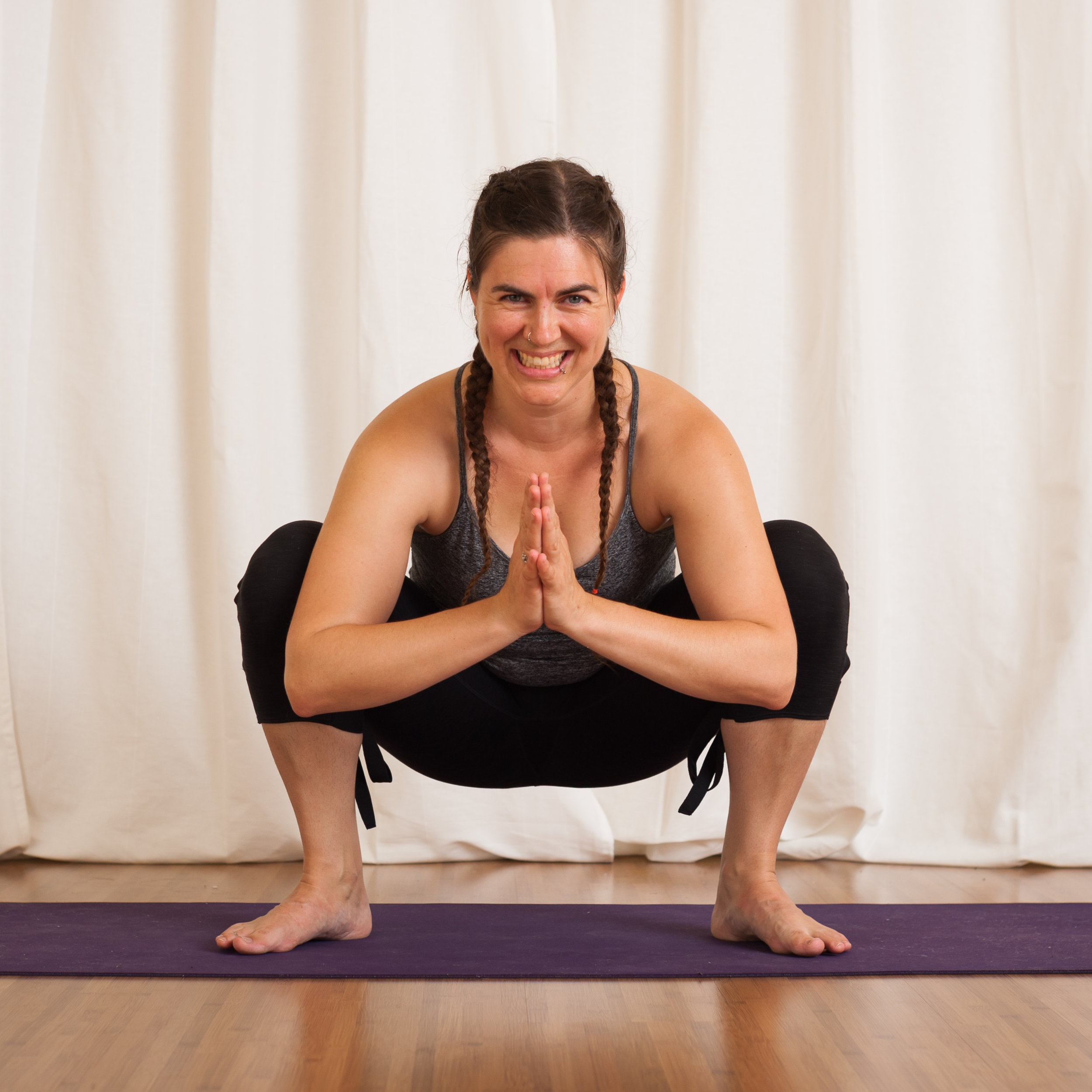 "Yoga is so much more than moving your body - it's a chance to find yourself in the spaces between body, breath, and mind. "
600 hr Spirit of Yoga Hatha, Certified Yoga Engineer, Hatha-Gong Aquarian Master, I AM Yoga Nidra (TM), Restorative Certification, Yoga for Early Addiction Recovery, Yin Yoga Certification, Reiki Certification
more coming soon!
"Yoga is so much more than moving your body - it's a chance to find yourself in the spaces between body, breath, and mind. "
500 hr Therapeutic Yoga Training in progress, 500 hr American Viniyoga Institute, 200 hr Whole Life Yoga, Mindfulness Based Stress Reduction, Licensed Massage Practitioner, Registered Nurse
more coming soon!
"Using the ancient teachings of yoga, I strive to help my students discover their own innate healing potential, creating a greater sense of well being."
200 hr Rasa Yoga, 300 hr Rasa Yoga (in progress), Licensed Massage Therapist, Holistic Health Coach, Reiki Master
more coming soon!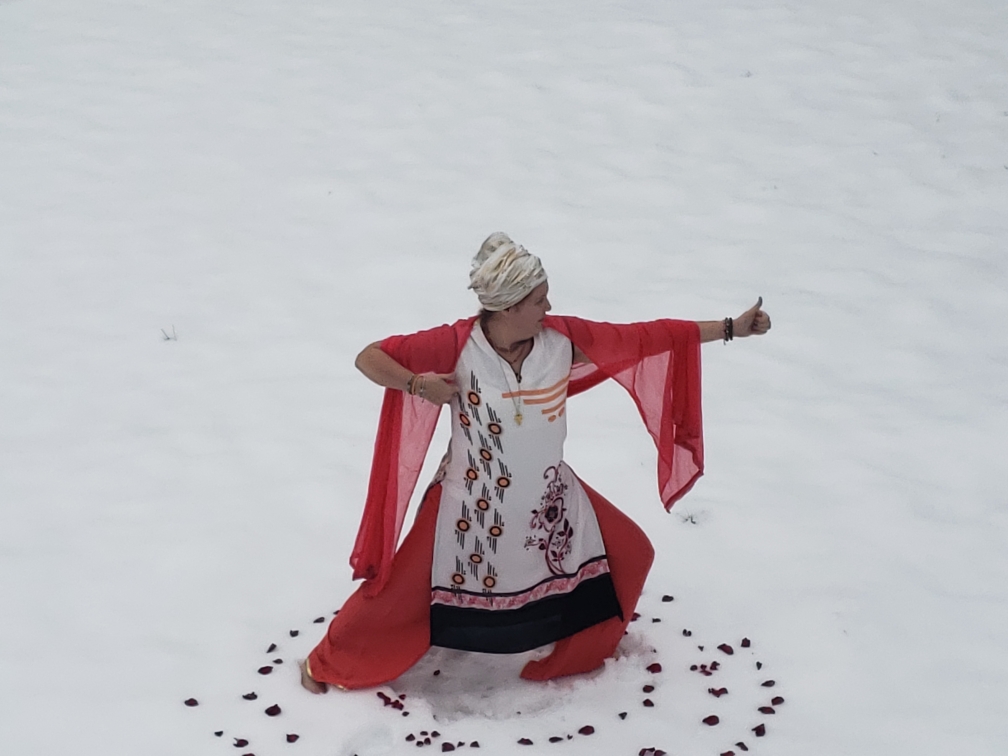 "Yoga is meant to be experienced; it is adaptogenic and meets you where you are and elevates you every time you practice."
220 hour Kundalini Research Institute Training, Birth Doula, MBA, NA-C, Nursing Assistant Certified

Seema Jot has been drawn to health and wellness her entire life and started digging more intensely into the current wellness scenes in 2014. This included writing her MBA Thesis on Miraval Resort in Arizona. She earned her 200 hour Yoga Teacher Certification and hasn't looked back. She is a firm believer the teachings flow through her and are augmented by her daily practice and on-going study of the technology of Kundalini Yoga. She is also a Birth Doula and Nursing Assistant Certified.
Active Flow aligns breath with movement in a Vinyasa style class. This practice will focus on alignment and encourage students to meet their bodies with compassion and curiosity. All levels are welcome.
Join us in a class designed for those with overactive pelvic and low back muscles. Learn to ease discomfort by finding supported positions, engage the breath, and find gentle places of lengthening, acceptance, and quiet. Instructed by pelvic health physical therapist.
This class is perfect for practicing relaxation and embodied restoration. With letting go as the goal, you will learn to tune into your body while props are used to fully support the postures. In a time when most of us strive to do more, learning to pause and rest can balance stressful times.
Yoga For a Healthy Nervous System
Prenatal: Please join us in a gentle stretch and strengthening class that incorporates prana (breath), mantra (sound) and kryia (movement) to optimize your current well-being. In addition, the class curriculum is intended to help aid in building stamina for the moments of labor and delivery. Class is adaptogenic and suited for levels novice to deep practitioner.
Post Natal: Please join us in a restorative yoga session that focuses on the body and it's needs post-delivery. Focus will be on slowly building back the core and associated muscle groups. It will also incorporate breath work to assist in generating chi and eliminating post-birth fatigue. Class is adaptogenic and suited for levels: novice to deep practitioner. Babies welcome!